TikTok Templates - Attract Followers, Increase Clients, Enhance Viewership
Aside from the skills (marketing skills included) and personality that one should work on as a TikToker, never ever forget these necessities: TikTok templates.
Globally, more than a billion people – the TikTokers – now use TikTok, a Chinese video-sharing app launched in September 2016.
Don't be hasty in dismissing it as another social media outlet where people inform the public about certain episodes in their private lives.
One can earn big bucks from TikTok videos. That "one" refers to both private individuals and businesses.
Forbes revealed that several companies including Amazon and McDonald's and brands such as Louis Vuitton rake in money from TikTok ads.
Better work on those TikTok templates if you want businesses to notice you!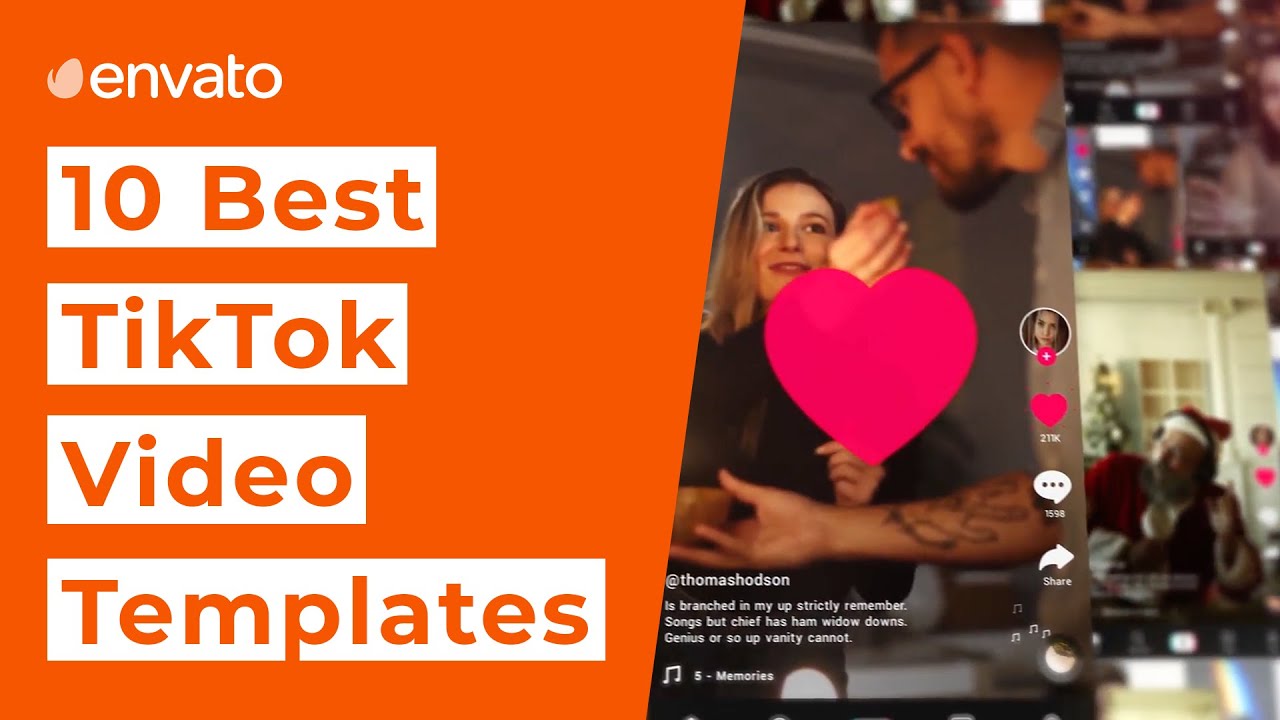 Per post, ultra-popular TikTokers may generally receive $100,000 to $250,000, according to Forbes.
Hopefully that single piece of information can serve as an inspiration as you create your own TikTok videos.
The good news is that you can download free TikTok templates for your content.
Now that paves the way for a good start, right?
Below are three sites (listed in alphabetical order) to get those free TikTok templates:
As pointed out by Influencer Marketing Hub, one of the awesome things about Biteable is that it allows you to resize your videos.
For your information, TikTok requires a 1080×1920 dimension for videos and an aspect ratio (width and height) of 9:16.
Ten of Biteable's most popular TikTok templates, according to its users, are:
Awesome Product Launch

Company Update

Presentation

Dancing People

Employee Onboarding

Funky Sloth Ad

Leadership Skills Tips

Motion Graphics

New Range Announcement

Product Explainer

Recruitment
The TikTok video template called Coronavirus Message has also been popular lately, given the ongoing pandemic.
You can download its TikTok video templates directly from the site and into your computer. Simply (1) point your mouse at the video, (2) right click, and then (3) click "Save video as."
There are 91 styles to choose from, including the following:
Animated (1,400 Templates)

Artistic (66)

Black and White (62)

Elegant (820)

Feminine (400)

Funky (39)

Minimalist (3,500)

Modern (2,200)

Professional (95) and

Corporate

(31)

Retro (130)
Canva also has 100 themes for TikTok templates, such as:
Advertising (400 templates), Business (600), Marketing (590)

Announcement (200) and Promotional (130)

Fashion (800) and Clothing (140)

Food (500)

Holiday

(380)

Makeup (120)

Motivational (170)

Nature (370)

Ramadan (150)

Travel (360)
You can also customize your template.
In addition to that, Canva makes searching easy for everyone by allowing people to look for particular TikTok templates by color.
The site promises a 720p resolution for your videos and even offers a TikTok tutorial.
Clipchamp, however, only has, as of this writing, 13 TikTok templates, namely:
Bake Off Challenge

Before and After Promo

Black Friday

Cocktail

Cyber Monday (two versions)

Discount Fashion

Fashion Lookbook

Food Swipe

Fitness

Latest News

Smile Challenge

Upbeat Sales
Powered by Microsoft, Clipchamp's TikTok templates and services can be availed for free but "limited for personal use," according to the website.
Through its free offer, you can make "unlimited video exports." You can export videos in 1080p (Full HD).
Though the word "best" almost always makes people subjective, the TikTok templates enumerated below are considered some of the best out there.
Described as "upbeat" and ideal "for the perfect edit," the following templates are recommended by Motion Array:
Highlights include:
"layered" images

vivid colors

gives off that retro feel
What to expect:
"bright eye-catching shapes"

a splash of vibrant colors

cool art designs

perfect for TikTok fashion videos
Some of the good stuff:
"exciting" camera sweep

lots of placeholders (25 for media; 9 for text)

camera transitions being "fast, impactful, dynamic"
The positive things:
"dynamic" movements of the camera

several options for text animations

exudes "a modern feel" and "good vibes"
Known for:
ease of use

large text

"dynamic" camera moves

good lens flare transitions
A platform for filmmaking and other video creation, Motion Array must know what they're talking about – and suggesting.
You may want to try their recommendations for TikTok templates.
As you climb that long ladder to success in your TikTok journey, you may need all the help you can get.
Apparently, with the likes of TikTok, most of the help comes in the form of technology.
Try the applications listed below for TikTok templates to aid you daily with your content. Unless otherwise stated, these apps are available from Google Play Store and Apple App Store:
simple interface

cut, crop, rotate, apply filters (and so much more!)

five aspect ratios (portrait, square, standard, TaoBao, widescreen)

export videos (480p, 720p, 1080p)
over 100 million downloads in Google Play Store, with a 4.3-star rating based on 4.36 million reviews

a wide variety of filters and effects (e.g., magical effects)

music library (huge collection)

customized TikTok fonts
10 million downloads (Google Play Store); 4.1 stars (from more than 1 million reviews)

allows video loops

100 video effects

users can create their own effects for their TikTok templates

videos can be incorporated with text, emojis, music, and stickers
500 million downloads (Google Play Store); 4.8 stars (from 15.2 million reviews)

per Influencer Marketing Hub, "one of the best choices"

advanced effects and features, including background blurring

allows users to combine several videos

filters that can produce film-like videos
10 million downloads (Google Play Store); 4.3 stars (from 184,000 reviews)

offers step-by-step TikTok tutorials

average of 100 effects (more can be accessed via paid subscription)
Canva, alone, has 6,000 TikTok templates (more are added each day).
There are dozens of websites offering TikTok video templates, which is nice because it creates variety.
First, you need to download the TikTok app.
Open the app. Then, at the bottom of your smartphone screen, tap the "Post" button.
Then at the bottom-right corner of the screen, tap "Templates." Finally, start browsing for TikTok templates by swiping left.
There are some information (e.g., the template's name) written above the templates to guide you in using them.
Some TikTok apps can make you add, for example, music into your videos. One day, you may accidentally add copyrighted music.
Here's a piece of advice from music licensing platform Musicbed: "file a Copyright Infringement Counter-Notification form" if you have the license to use a particular song/music.
If you don't have any, then just replace that copyrighted music with royalty-free music (or else, TikTok will mute the sound from your video).
You can use any song you composed (as long as you have copyrighted it as your original composition).
If you're not a composer, use royalty-free music, which you can get from these sites:
Envato Market

Free Music Archive

Incompetech

Musopen

YouTube Audio Library
Along with its soaring demand comes an avalanche of TikTok templates.
Well, as they, say, the more, the merrier!
After all, it could be tough to create a wide audience because the number of TikTokers steadily increases each day.
So, people need access to more TikTok templates to stand out in the crowd.
In the end, it could all be worth it.
Per Forbes, the combined earnings in 2021 of the most followed TikTokers was $55.5 million.
One of them, the 18-year-old Charli D'Amelio (143.9 million followers; 11 billion "likes"), made $17.5 million.
As of November 2021, international marketers ranked TikTok as the fourth social mediaplatform with the "largest return on investment (ROI)," according to Statista.
With TikTok's strong sphere of influence, knowing the right TikTok templates will be a huge step to your success.
Share:
Twitter

|
Facebook

|
Linkedin