How To Make Business Plan Templates For Entrepreneurs In 2022
To make your business ideas a reality, you need to create a business plan. Whether you`ve just started or have been running your business for years, business planning is a crucial step that can determine the success of your business. Having a road map is a great help for you to reach your journey's end successfully. Business plans do the same for all types of businesses, big or small. They lay out the milestones you need to reach on your way to building a profitable and positive business outcome. Every part of your business plan, from finance to marketing, operations to sales, employees to customers helps you reach your business goals. Read through this article as we discuss how to make a business plan templatesfor entrepreneurs.
A business plan is a formal document that outlines a company's goals, directions, finances, teams, and plans. It can be used by investors to raise funds or as an internal document to coordinate teams and provide direction. This typically includes extensive market research, competitive analysis, financial documentation, and an overview of business and marketing strategies. When created effectively, business plans can help direct actions and get business owners on track to reach their business goals.
The Business Plan can be particularly useful during the initial growth of a business and guides with uncertainty, distraction, and in some cases rapid development associated with the start of a business. For a company, a business plan must be a lively and breathtaking document that guides decision-making and promotes intended growth.
Creating a business plan allows you to carefully consider each step in starting a business so that you can overcome challenges in preparation for them. Here are some of the detailed benefits of writing a business plan.
Identify weaknesses in business ideas so that you can fix them before you start your business.

Identify business opportunities that you may not have considered and plan how to take advantage of them.

Analyze market and competition to enhance your ideas.

Allow them to plan strategies to address potential challenges so they don't upset your startup.

Convince potential partners, customers, and key employees that you are serious about your ideas and encourage them to work with you.

Forces you to calculate when your business will be at the break-even point and how much you need to reach that point so that you have enough seed capital to prepare.

Know the target market and how you can reach it.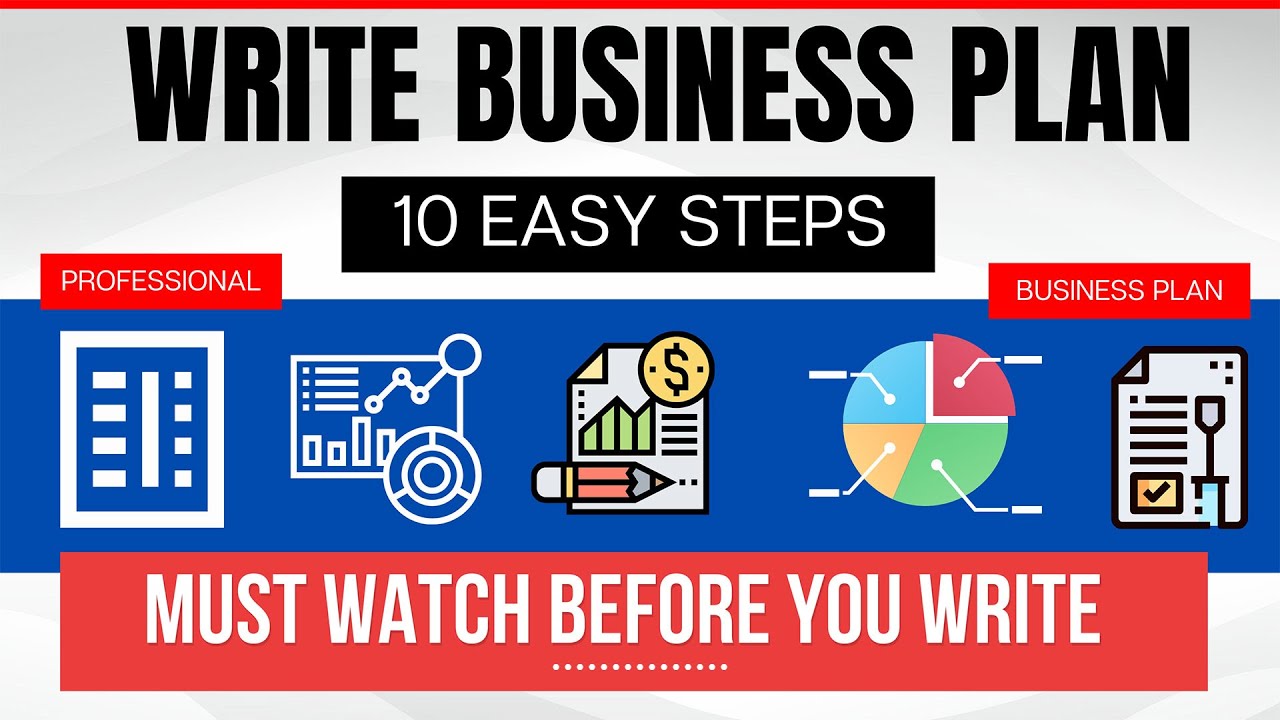 How to Write a Business Plan Step by Step in 2023
Your business plan depends on the niche or overview of the business you want to build. There are many business plan templatesthat you can download online to make your work easier. We have also created guidelines to help you create a business plan. Follow these steps to create a business plan that meets your company's unique needs.
The executive summary should briefly introduce the company and explain the purpose of the business plan. The executive summary should explain the business of the company and give an overview of its financial position and performance to date.
Determining the purpose will help you plan for the right audience. If your plan is designed for a third party, you need to identify what the third party is most interested in. Executive summaries are the most important section of business planning because they need to draw readers into the plan and to read more. If your summary doesn't get the reader's attention, they stop reading and lose interest in your business.
This section will guide you through the main parts of your business plan. In it, you will explain in more detail what your company is doing and what solutions it brings to the market. This section is more specific about the products and services you are developing and the customers you are targeting. Mention the high-quality talent you have to get your company on track, including a brief history of your company.
Next, explain your business and what it offers to your customers. Are you a sole proprietor, a partnership, or a company? Are you an established company or an ambitious startup? What does your management team look like, and how many employees do you have? This section should provide both the historical and future background of the company, including the history of the company's establishment, mission statement, and vision for the future. It is important to emphasize the differences in company description and the advantages in terms of professional talent and cutting-edge technology. This is usually one of the first parts of the business plan.
Research is the key to completing a business plan, and ideally, you should spend more time researching and analyzing than creating the plan itself. Understanding the size, growth, history, future potential, and current risks inherent in the broader and more specific market, your business success, and their considerations should be outlined here. It is also important to include a demographic survey of products or services. It can take the form of a fictitious customer persona, or a broader view of existing and potential customer income, location, age, gender, and purchasing habits.
This segment details how to complete the work required to carry out this plan. It should include information about the organizational structure, teams, contractors, and the day-to-day operations of physical and digital assets. Consider including more detailed information about your company's org chart and leadership team: who are they? What is their background? What do they bring to the table? Consider adding a resume for a key person on your team. For start-ups, the execution plan should include the time it takes to get up and running and the time it takes to achieve profitability. For established companies, it's a good idea to give an overview of how long it takes to implement the plan and how to modify existing processes.
It's important to have a comprehensive marketing plan when expanding operations or launching new strategies. This should be shared with stakeholders and employees. In this segment of your business plan, you need to show how you can drive your business, attract customers, and retain existing customers. Includes brand messaging, marketing assets, timelines, and budgets to attract consumers across channels. Perhaps include your strengths, weaknesses, opportunities, threat marketing SWOT analysis. Evaluate how your competitors are marketing themselves and how your target audience is (or isn't) responding to those messages.
In this section, you need to provide financial forecasts for your business. If your business is already up and running, include all income statements and cash flow figures for the last few years, if possible. Do you have a loan? What is your balance sheet? What are your future quarterly forecasts? Business lenders consider this to be the most important section of their business plan. Therefore, when presenting financial data to your readers, be as thorough and specific as possible. Read all the words and numbers here to determine if you have a good business opportunity.
Complete your business plan with a good offer and list any supporting data, graphs, and charts. Clarify what you expect financially from an investor, partnership, or loan. It provides an estimate of the funding needed and makes it clear if there is room for negotiation. Companies that know how much money they need are taken seriously by sponsors and financial firms and treated as such.
Investors have little patience for poorly written documents. If you want your business plan templateto be as attractive and readable as possible, please follow the below tips.
Keep it brief. A typical business plan can range from 10 to 20 pages.

Make it easier to read. Divide the document into different sections so that investors can quickly switch between important information.

Make sure you list all the costs your business incurs and attribute those costs to each product or service you sell.

Double-check for typos and grammatical errors. Then, triple-check. Otherwise, you might risk your credibility.

Invest in quality design and printing. Good layout, branding, and printing or bookbinding give your business plan a professional look.

Please prepare in advance. Be prepared at least two weeks in advance so that you have time to make changes in case of last-minute changes.
If you are looking for more detailed articles about Business Guide, please visit this website.
A failure to plan is a plan to fail. Your business plan is important for growing your business, from providing direction, motivation, and context to your employees to thoughtful reassurance and risk mitigation for financial firms. Before you start and run a small business, plan to inspire confidence and prepare. I hope this article could be a great help for your business success.
Share:
Twitter

|
Facebook

|
Linkedin