Make Better Presentations With Free Google Slide Templates
In the last few years, Google Slides templateshave become increasingly popular as an alternative to PowerPoint. For today's busy professionals, cloud-based presentation software offers a wide range of options and conveniences, saving them both time and effort.
We've scoured the internet for some eye-catching free Google Slides templates that you can use as a starting point for your presentation.
You're probably aware that Google Slides has templates. You may also have surmised that there must be websites devoted to offering even more elaborate templates, of which Slidesgo is one.
Regardless of the topic of your presentation, you'll find exactly the template you need among literally thousands of free and premium templates.
Finding templates is a simple process. On their homepage, you'll notice several categories at the top. These will show the most recent templates, the most popular templates, or templates that fall into one of the major categories: education, business, marketing, medical, and multi-purpose. They also have infographic-only templates.
Additionally, you can easily filter by color or style. Simply select the desired option by dragging down the corresponding filter.
Click on the template you want once you've found it. You'll be able to previewall of the slides, read a brief description of the presentation's contents, and, most importantly, download it.
Simply click the button that corresponds to the software you'll be using, in this case, Google Slides, to download the template. When you do this, you will be prompted to create a copy of the document. A copy of this template will be created and saved in your Google Drive as soon as you click the "Create a copy" button. You can access this template at any time by logging into your Google Drive.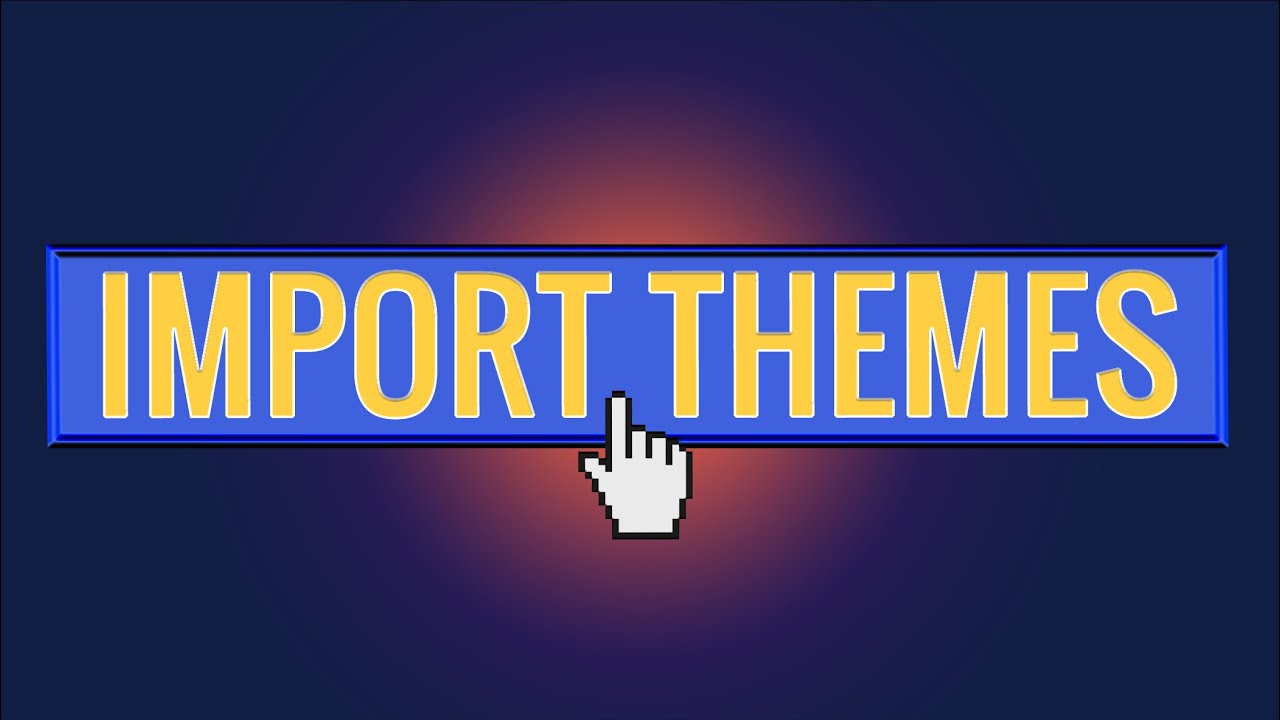 Importing Themes To Google Slides (DOWNLOAD FREE THEMES)
Have you seen a presentation with a theme that appeals to you? Do you require consistent presentation styles and branding across your team's presentations? Instead of starting from scratch, use Google Slides to import your slides or themes.
Examples
With remote team members, brainstorm and edit proposals.
International stakeholders can access your meeting notes, projects, roadmaps, and research.
Organize virtual meetings and present your ideas.
Bring clients up to speed on project concepts.
Remotely train new employees.
To apply a theme to your current presentation, select one and click Import theme.
Click Select.
Select a presentation from Google Drive or upload one from your computer.
Select the Import theme option.
Create a new presentation in Slides. Alternatively, click Slide and then Change theme if you're modifying an existing presentation.
Click the Import Slides button.
If you want to import the slides as they are, check the Keep original theme box. If you want the slides to match the look of your new presentation, uncheck the box.
Select the slides from the presentation that you want to import. To quickly select all slides, use the Select Slides: All option.
Click the Select button.
Choose a presentation from Drive or select one to upload from your computer.
Select File, then Import Slides.
Start a presentation.
In the meantime, let's take a look at why some individuals prefer using Google Slide templates over PowerPoint ones. The following are some of the benefits of Google Slide templates:
Includes a gallery of pre-made themes for a variety of applications.
Insert links, videos, YouTube videos, and images with ease.
Convert PowerPoint presentations to Google Slides with ease. Additionally, you can edit PowerPoint templates, but you must first install Office Editing for Docs, Sheets, and Slides.
Additionally, Google Slides is optimized for Chromecast, Hangouts, and AirPlay.
Google Slide templates are stored in the cloud, making them accessible from any desktop or mobile device. This also means that no setup is required prior to the presentation.
Additionally, you can communicate with your teammates while you work.
Multiple users can work concurrently on a presentation, and all changes are immediately visible.
Additionally, you get access to the history of changes made by team members. This enables you to roll back to prior versions if necessary.
You receive automatic saves as you work on your presentation, ensuring that no data is lost.
Completely free to use.
It's no surprise that Google Slides is quickly becoming the go-to tool for presenting ideas and plans, given its many capabilities. Here are five free Google Slides themes that may come in handy if you decide to give this program a whirl and see what all the fuss is about. Enjoy!
Please download this Google Slides or PowerPoint template.
It includes around 80 icons and a world map;
16:9 widescreen ratio, which in Google Slides may be modified to 4:3;
25 slides illustrating various presenting concepts;
freely downloadable;
design features that utilize negative space;
associations: development, vitality, and inventiveness;
the template is compatible with Google Slides and PowerPoint.
It includes over 80 icons, a global map, and more;
16:9 aspect ratio that can be converted to 4:3 in Google Slides
25 slides devoted to various forms of content;
Very simple to switch from yellow to your brand's color;
it is available for free download;
Google Slides or PowerPoint can be used.
It includes around 80 icons as well as a world map;
A 16:9 aspect ratio that can be altered to a 4:3 aspect ratio;
25 slides that may be customized to fit any type of presentation;
a dark blue free theme that is ideal for business presentations;
The template is compatible with Google Slides and PowerPoint.
about 80 icons and a world map are included in the template;
Aspect ratio of 16:9, which in Google Slides may be changed to 4:3;
25 colorful slides with a variety of content types;
a simple, professional design that changes colors with each slide;
Google Slides or PowerPoint are both supported.
about 80 useful icons and a world map are included in the template;
16:9 screen ratio that can be changed to 4:3;
25 slides for presenting various topic types;
a contemporary style characterized by geometric patterns and vibrant colors;
Now that we've discussed how you can use and import other themes and have given you examples of some free Google Slide templatesyou can download and use, go ahead and start making your own presentation better with this guide. Hope you enjoy it!
Share:
Twitter

|
Facebook

|
Linkedin