How To Make Invoice Templates – Complete Guide October 2021
If you're a small player in the business community – don't fret; most started small, anyway – and still taking baby steps, learn about invoice templatesASAP.
The business world is a world of transactions day in, day out, and a piece of document called invoice plays a vital role in the market.
Both small businesses and big players recognize the value of an invoice.
You should, too, if you're running your own business or managing your own self as a freelance professional.
Knowing what an invoice is and what it can do for you will encourage you to discover how to make invoice templates for your own benefit.
An invoice is a dated document issued by a seller to a buyer where the item(s) sold and/or the service(s) provided and its/their corresponding price(s) is/are indicated.
Essentially, an invoice functions as a payment assurance for whatever product sold or service provided by the seller to a buyer. A seller (vendor/merchant) and a buyer (client/customer) can be an individual or a business entity.
If a seller sells a product and the buyer will pay at a later date, the seller will issue an invoice to the buyer. Therefore, if there's an invoice, there's credit, as explained by financial website Investopedia. Why? It's because the buyer didn't make an outright payment for a product/service the buyer already received.
Using accounting terms, the seller will have an account receivable (the payment to be received), and the buyer, an account payable (the credit to be paid).
When you're invoicing someone, it's like saying, "I'm giving you an invoice as a proof that you owe me money for something you bought from me." Or, "Here's the invoice for the service you asked me to do. It's done and I'll be expecting the payment from you in seven days."
According to software company Zoho Corporation Pvt. Ltd., an invoice qualifies as a legal record based on the following merits:
It has the seller's name.

It has the buyer's name.

It gives a description of the goods sold and/or services rendered.

It shows the individual prices of the goods and/or services.

It states the payment terms.
That's how detailed invoice templates can get, and details are extremely important in an invoice.
In the event that a client fails to pay and matters were taken to court, the court will consider an invoice as evidence. Evidence to what?
Evidence that:
a transaction occurred between the seller (apparently the complainant here) and the buyer (the defendant)

whatever product or service was involved, it was delivered or completed/performed by the seller and that the buyer acknowledged such upon receipt of an invoice
In short, an invoice serves as a "legal protection" for sellers, as mentioned by Zoho.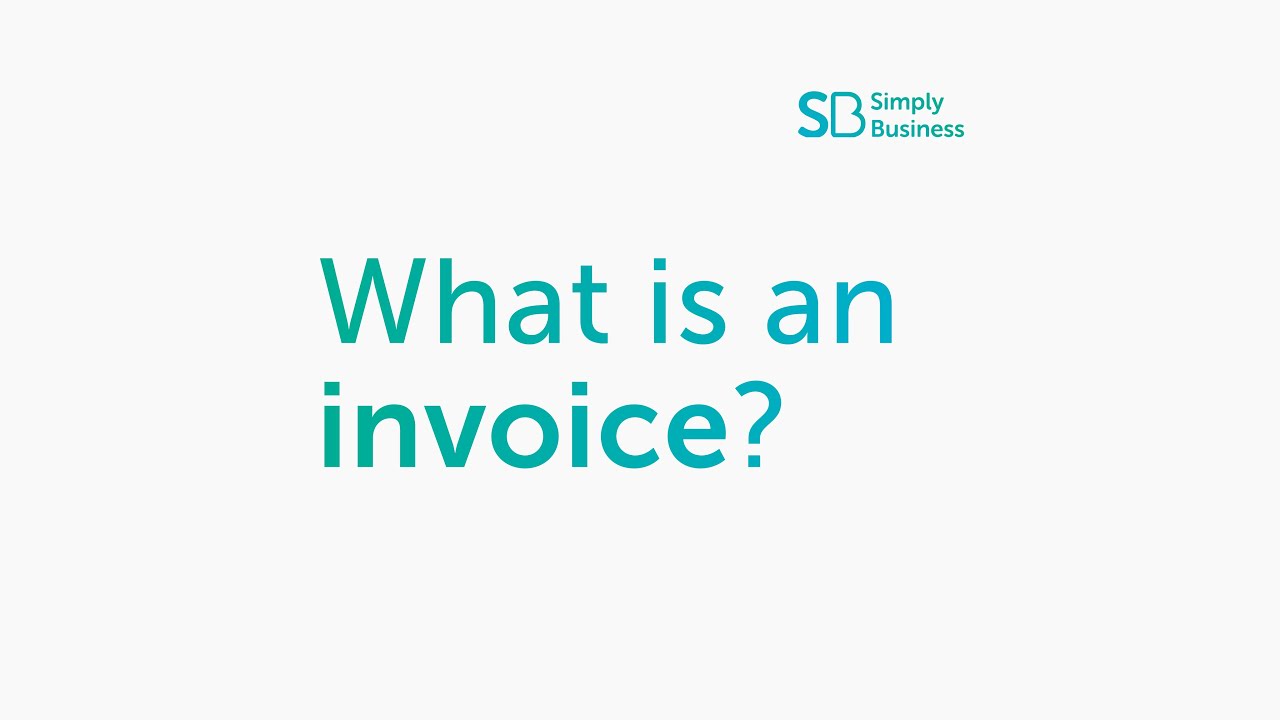 How to make an invoice for small business owners
GoCardless, a London-based fintech, pointed out that an invoice and a receipt are two different but related documents.
Again, related but not entirely the same. In what particular aspect are they related? An invoice and a receipt are both used in processing payments.
The main point of difference between an invoice and a receipt is the use or purpose of each, according to GoCardless.
An invoice is issued to make "a request of payment." A receipt, in contrast, is issued to give a "proof of payment."
In this case, an invoice is created first before a receipt.
It's like saying, "OK, here's the invoice for the ten wheelbarrows and five shovels. I'll give you the receipt once you pay on or before the 30th of this month."
Once payment has been made, a receipt will be issued and the invoice will now be considered paid or settled. When an invoice gets paid or settled, it can now function as a receipt in the sense that it can serve as a proof of payment.
When looking for the best free invoice templateonline, one may consider the following four criteria:
Though it's free, it has several useful features that will make invoicing fast and simple. Note: If it's not for free, the website offering invoice templates has at least an available price package that fits your budget.

It's easy to use.

It's customizable.

It's accessible both from a computer and from a mobile phone.
There are several websites offering free invoice templates, and some of them include:
FreshBooks

hundreds of customizable invoices

Create.OnlineInvoices.com

offers invoice templates for business invoices, simple invoices, and tax invoices

Indy Invoice Generator

the management software it uses for its invoice templates will likely appeal to small businesses and freelancers because of ease of use

Invoice Bus

beautiful printer-friendly invoice templates for different kinds of invoices

Invoice Generator

its customizable templates allow one to include shipping fees and discounts

Invoiceto.me

its invoice templates are free and automatically computes tax (if there's any) and the total amount due

Skynova

its invoice templates look professional and can be downloaded in an Adobe PDF format

Square Invoices

it only takes three steps to send an invoice using its invoice templates

Wave Invoice

offers unlimited invoice templates that can be personalized

Zoho Invoice

its invoice templates work with several payment processing websites or online payment systems
This video is unavailable
The amount of preparation involved and the length of time it takes to make one's own invoices depend on the number of orders and/or services to be fulfilled.
When making your own invoices, one can do the following simple steps:
First, gather and list down all pertinent information, such as but not limited to:

names

addresses

dates

information regarding the product/services provided

established payment agreements or terms

applicable discount

applicable tax

Calculate the total amount due or the balance due.

Transfer all information in your own customized invoice template.
To create an invoice template, one should know the elements – or parts –of an invoice to avoid complications, such as the following:
mistakes (e.g., wrong calculations)

delayed payments

getting sued
There are two major steps to create an invoice template:
Use a software application, a word processing program, or a spreadsheet software to make invoice templates, such as the following:

Adobe PDF

Microsoft Word

Microsoft Excel

In your chosen software, put in the elements of invoice templates. One may check online samples of invoice templates to get inspiration or ideas.
Once an invoice template has been created, one may now input all the necessary information from one's transaction with a certain customer/client.
As mentioned earlier, an invoice contains several details that are all important; therefore, when preparing invoice templates, make sure not to miss even a single detail.
The general elements of invoice templates are the following:
The word "INVOICE"

Among all the words written in an invoice, the word "INVOICE" should have the biggest font size.

Never assume that without the word "INVOICE," buyers will recognize or treat it as such; so, naming the document will avoid confusion and problems.

An invoice number

Can be written in invoice templates as:

Each invoice has its own unique invoice number, and the numbering system can be done in a chronological manner.
An invoice number serves as a reference number, which is useful when:
making inventory control (basically checking available stocks to ensure that customer demand can be fulfilled)

calculating tax

doing accounting tasks

Dates

– and in invoice templates, there should be more than one date indicated:

"Invoice Date"

(month, day, full year)

"Delivery Date"

(month, day, full year)

"Due Date"

(month, day, full year)
Note: When it comes to dates, invoice templates vary. An invoice may indicate:
only two dates

all three dates

Contact information of the seller

company logo

name

physical address

contact number(s)

website address

email address

Contact information of the buyer

name

address

contact number(s)
Note: Regarding the address, it's possible that there will be two addresses indicated in invoice templates:
one is the company address

the other is the address of where the goods were delivered
For example, the buyer is a supermarket in Los Angeles, California. The supermarket bought 50 sacks of 5-kilo brown rice and asked the seller to deliver the rice at its warehouse in San Diego, California.
In an invoice, it will appear like this:
"Terms"

The word "Terms" refers to the payment terms agreed upon between the seller and the buyer.

It appears in invoice templates between "Issue Date" (or "Delivery Date," if it's indicated) and "Due Date."

The payment term should be clear and specific.
As a short way to specify the payment term in invoice templates, sellers also use the following terms:
Net 7

Net 15

Net 30

Net 60

Net 90
Those terms mean that the customer should pay in full within or no later than 7, 15, 30, 60, or 90 days from the invoice date. Anyway, the due date will specifically tell when that will be.
Based on the aforementioned elements, the upper half or part of some invoice templates may contain the following details:
A table usually follows where the next eight elements (from number 7-14) in invoice templates will be found.
"Item"

The term "item" refers to the specific kind of goods/services.
Note: Sometimes, instead of "Item," the words used in invoice templates are "Item Code." The items/products sold by companies are sometimes coded for easier reference.
For example, the item code for a certain model of Canon copier is MG1-724.

"Description"

For a specific product, the description of goods may include details, such as:

For a specific service, the description of services could be like this:
Note: If "Item Code" is used instead of "Item," the "Description" may simply state the specific product and its brand and product model.
For example:

"Quantity"

(usually abbreviated as "Qty.")

For goods, count per item/piece

For services, it's the number of hours spent on labor

"Price"

This will be the price of the:

In a purely service-oriented company, the term "Price" is replaced with "Rate."

"Amount"

The amount will be based on the quantity and the established unit price.
Note:
Usually in invoice templates, "Item," "Description," "Quantity," "Price," and "Amount" are all placed in a 5-column table, with "Item" on the first column and so on.

"Subtotal," "Tax," "Total," and "Amount Due" appear under the "Price" column.
A sample of a table in invoice templates:
"Subtotal"

The total amount due before tax.

"Tax"

The tax levied on goods and services varies, depending on the existing tax rules implemented in a certain country/state/city.

"Total"

The total amount to be paid by the customer, including tax.

"Amount Due"

To make it clearer for the buyer, sometimes the words "Amount Due" are added on the row under "Total."
A sample of a table in service invoice templates, with elements 12-15 included:
A space to write a personal note or message

Normally it's just a generic one-sentence message. It could be something like:

The said space in invoice templates can sometimes be also used by the seller to promote its business.

"Payment Method"

Indicated here is/are the payment method(s) accepted by the seller, and it/they could be via:

Depending on the payment method(s) enumerated by the seller, additional information will be provided by the seller.

"Terms & Conditions"

The part where the seller informs the buyer regarding other information in relation to payment, such as late payment fees or a discount offer for early payment.

Sometimes the preferred payment method(s) by the seller is/are indicated here. When that happens, the "Payment Terms" section in the invoice templates doesn't appear.
There are several elements found in invoice templates, and the elements generally found in an invoice are the ones identified and discussed earlier.
Still, depending on the business transaction between the buyer and the seller, there could be other or additional elements that may comprise invoice templates, such as:
A page number

indicated in an invoice as:

in case the invoice is 2-page long (or even longer)

usually appears under "Due Date"

A purchase order number

indicated in an invoice as "P.O. #"

typically appears under "Invoice #"
Note: In some invoices, if a purchase order was issued, the following words may appear:
Invoice for: P.O. #: PO5001
A purchase order, by the way, is a document created by a buyer and given to a seller. It contains information about the products/services that the buyer wants to receive as well as the corresponding quantity, price, and payment terms. A buyer makes a purchase order to confirm an order to a seller, according to Ohio-based accounting software company Patriot Software.
In a transaction, something like this happens (in the following order):
First: A buyer makes a purchase order.

Second: The seller receives the purchase order, delivers the goods/services, and then gives an invoice to the buyer.

Third: The buyer pays for the goods and services. The seller will then give a receipt to the buyer.

"Payment Made"

included in invoice templates when the buyer gave a partial payment

appears after "Tax"

"Discount"

included when the seller offered the product/service at a discounted price
Note: Tax is applied after the discount was computed.
"Shipping & Handling"

included when the buyer charges for them

"Balance Due"

included when the seller received an initial payment from the buyer
A sample table in invoice templates where a discount was given and a partial payment was made may appear like this (check the other elements/terms introduced):
See how invoice templates change depending on the transaction made between a buyer and a seller?
Now take a look at the sample invoice below issued by a freelance painter:
Depending on the nature of the business, invoice templates also take different formats and contain various information or details.
In this Information Age, nothing seems to escape digitalization, and in the business world, the existence of an invoice generator serves as a proof.
Through an invoice generator, electronic invoicing (e-invoicing) has been made possible, replacing paper invoices with digital invoices.
Listed below are some online invoicing services for one's own invoice generator (indicated monthly fees were as of October 1, 2021):
Bill.com ($39–$69)

Due (offers free trial)

Freshbooks ($7.50–$25)

Harvest ($12)

Invoice2Go ($5.99–$39.99)

Invoicely ($0 – yes, free! – to $29.99)

Invoice Ninja ($0–$14)

PracticePanther ($39–$79)

Simplybill ($5–$25)

Quaderno ($49 –$149)

QuickBooks ($8–$17)

Xero ($5.50–$31)
Freelance professionals and business owners must know invoice templates for a smooth-running trade as well as to establish and maintain a harmonious buyer-seller relationship.
And, of course, aside from correct invoice templates, delivering the right goods/services at the appointed time and paying properly on time will always remain important.
Share:
Twitter

|
Facebook

|
Linkedin