Best Graphic Design Software Free To Use This 2021
The search could be easy when looking for the best graphic design software freefor anyone with internet access to download for one's personal or professional use.
Long lists of free graphic design software tools appear online, asserting once and for all the prevailing importance of visual communication. In the physical world – even more so in the digital world – visual communication abounds, and graphic designers will always find a room in both worlds.
Graphic design has long been incorporated in the workplace to facilitate visual communication, such as in the form of brochures, charts, flyers, graphs, and process diagrams. The classic poster never fails to attract attention, infographics ignite curiosity, and visual storytelling captivates people's interest, and a graphic design software can accomplish all these and more.
So, whether you're a seasoned or budding graphic designer or a home-based business owner or freelancer, take the chance to get a graphic design software free for you to use.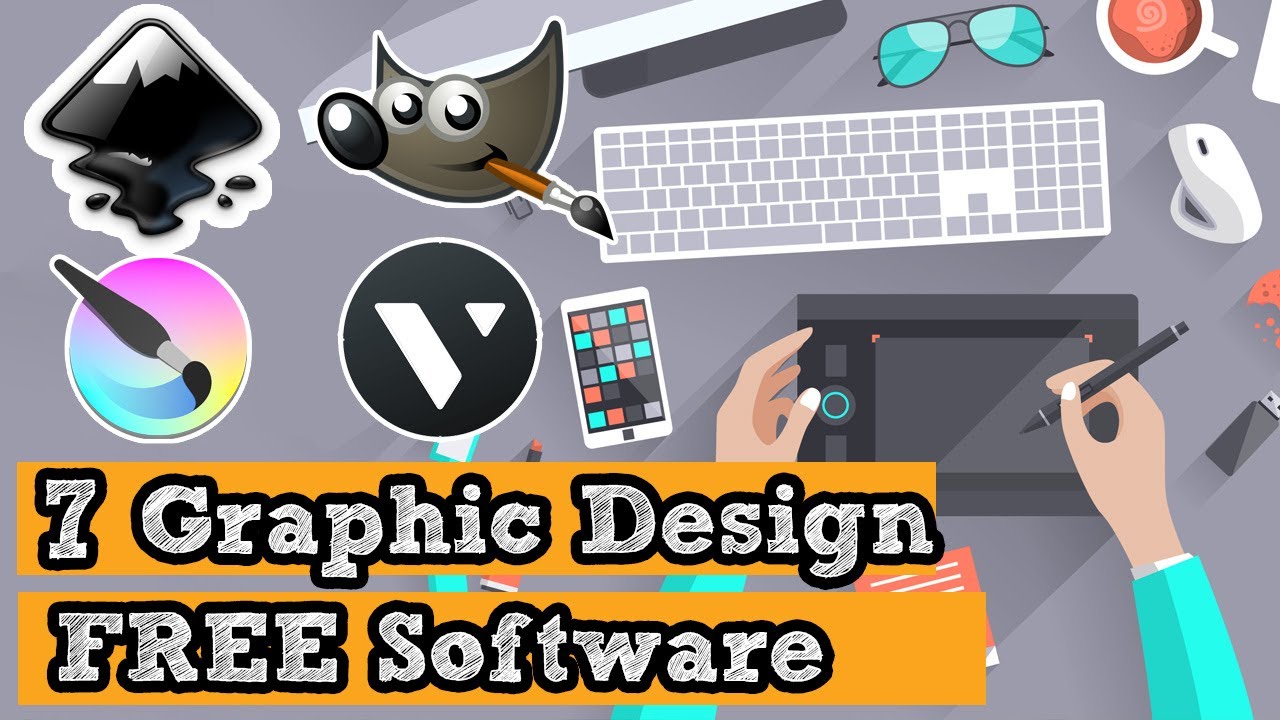 Free Graphic Design Software
Below are three companies – one European and a couple of American ones – offering a free trial for their graphic design software. In case you will end up liking the experience of using their software tools, prices were included for your guidance, and they are all in U.S. Dollars.
Creatopy
Formerly known as Bannersnack (est. 2008), the Romanian company Creatopy offers free trials for its "Create" and "Automate" packages.
With "Create," you can, among other things:
make static and animated designs

make video content

use what Creatopy refers to as "Brand Kits" (up to three of them)

have unlimited access to designs

access 8,000 graphics and templates

access two million photos and videos

export your creations in all formats (GIF – static and animated – JPG, and PNG as well as AMP, HTML5, MP4, and PDF)
With "Automate," you can have all the perks included for "Create," plus the following:
use unlimited number of Brand Kits

use Creatopy's "Feed Ad Builder"

use Creatopy's "Generator" to automate the design-making process

you can automatically resize designs
Once Creatopy's graphic design software free trial ends, you can continue using their services for $204 per year for "Create" and $420 per year for "Automate." For an annual billing, that means "Create" comes at $17 per month and "Automate" at $35 per month. If you prefer to be billed monthly, it will definitely cost you more, with "Create" becoming $32/month (or $384/year); "Automate," $45/month (or $540/year).
Lucidpress
Developed by Utah-based Lucid Software, Inc., Lucidpress offers a 7-day free trial for its "Pro" package, priced at $10 per month, which includes the following:
access to its icons, photos, and templates

basic use of what Lucidpress calls "template locking"

use of advanced design

permission to create unlimited documents with unlimited pages
HoneyBook
Established in 2013, HoneyBook offers a 7-day free trial, albeit only for people residing in Canada and the U.S., for all of its three pricing packages.
With the "Starter Plan," you will:
get access to all the features of HoneyBook's graphic design software tool

receive concierge support for six months

be allowed to have accumulated transactions worth up to $10,000
With the "Unlimited Monthly" and "Unlimited Annual," you will:
also get access to all HoneyBook's features

not be imposed with a limit in your transactions

be given unlimited concierge support

be allowed to add team members as many as you want
When its graphic design software free trial expires, HoneyBook charges $9 per month for its "Starter Plan" and $39 per month for "Unlimited Monthly." If you pay yearly, the "Unlimited Annual" costs $390, which is like paying $32.50 per month. For comparison, the "Unlimited Monthly" package will cost you $468 for an entire year.
For the sheer number alone of the templates made available for free, this Australian company is hands down the best graphic design software free to use.
Started in 2013, Canva has since attracted people from across the globe to try and use its graphic design software tools, and why not? Just simply look at what Canva (available in Android, iOS, macOS, and Windows,) offers for free:
use of 250,000 templates

over 100,000 graphics and photos

100 design types

Cloud storage (up to 5GB)

real-time commenting and collaboration the chance to create your team and add members
This free graphic design software features by Canva become even more exciting if you avail of "Canva Pro" at $119.99 per year (that's $12.99 per month). Canva offers a free trial for "Pro" not only for seven days but for 30 days! That means free 30-day access to 610,000 templates and a combination of approximately 100 million audio, graphics, photos, and videos. Wow!
The Atlanta-based multi-media company Clark Howard, Inc., which helps consumers find the best value for their money, named Canva as the best free graphics design software for social media graphics.
HubSpot, a software company in Massachusetts, and Software Testing Help (STH), a blog that has been around since 2006, with 100 million visits, separately made a recommendation list for novice graphic designers.
Though they did not explicitly specify, HubSpot and STH seemed to agree that the best graphic design software free for beginners is Inkscape. This software, which carries the tagline "Draw Freely," appears in both lists that they created, and STH mentioned that Inkscape is "forever free."
When it comes to creating vectors, HubSpot proclaimed Inkscape – compatible with GNU/Linux, Mac, and Windows – as having "superior vector art options," with STH calling it an "excellent tool." Both also praised Inkscape's format compatibility for being "wide/broad," and STH described its text tool as "powerful" and its drawing tools as "flexible."
Other free graphic design software tools for beginners – though they have for-pay versions, which certainly offer more features – that HubSpot included on its lists are the following:
Adobe Spark (platforms: Android, iOS, Mac, Windows)

DesignWizard (platform: Windows)

Genially (platform: Windows)

Gimp (platforms: Linux, Mac, Windows)

Gravit Designer (platforms: Linux, Chrome OS, Mac, Windows)

Krita (platforms: Android, Linux, Mac, Windows)

Paint 3D (platform: Windows)

Setka Editor (platforms: Mac, Windows)

SketchUp (platforms: Mac, Windows)
The available options for a graphic design software free trial will help those taking baby steps, either in their career as a graphic designer or in their business or startup.
Visual communication or, as Encyclopedia Britannica aptly puts it, "giving form . . . to information," affirms that indeed, "a picture is worth a thousand words."
Beginners and small-time business owners should grab the chance to test a graphic design software free for them to use through their PC and other handheld gadgets.
Share:
Twitter

|
Facebook

|
Linkedin