Make Personalized Notes With These Free Stationery Template
You can play around with different inks and different colors when designing stationery, which is a fun and creative process for a designer. If you're a designer who wants to show off your unique talents, these stationery templates can help you do just that. It is possible to obtain a realistic and appealing effect by customizing the design content in each of these stationery template designs.
Commercially made writing materials, such as cut paper, envelopes, writing instruments, continuous form paper, and other office supplies, are referred to as stationery. Materials to be written on by hand (e.g., letter paper) or by equipment such as computer printers are included in stationery.
Sample of a moss green-designed Realistic Stationery Mock Up Design
For a competitive advantage, use this premium corporate stationery template. To make it easier to create a realistic design, it contains enticing characteristics such as the freedom of changing shadows, color, and backdrop.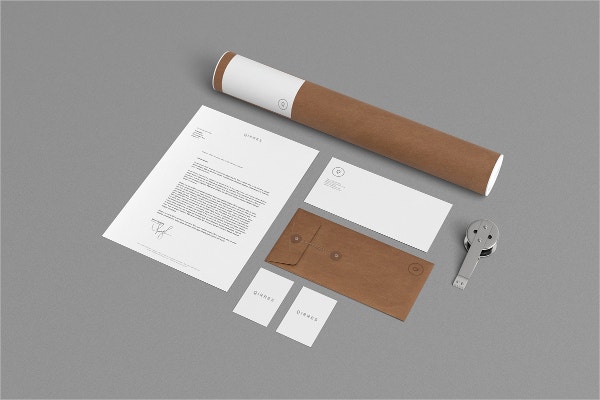 Sample of a Business Stationery Mock Up Design
In addition to the standard A4 letterhead, this well-designed template includes a 200x100mm correspondence card, an 85x55mm business card, and an envelope. This template allows you to alter the color of the paper and the texture of the background.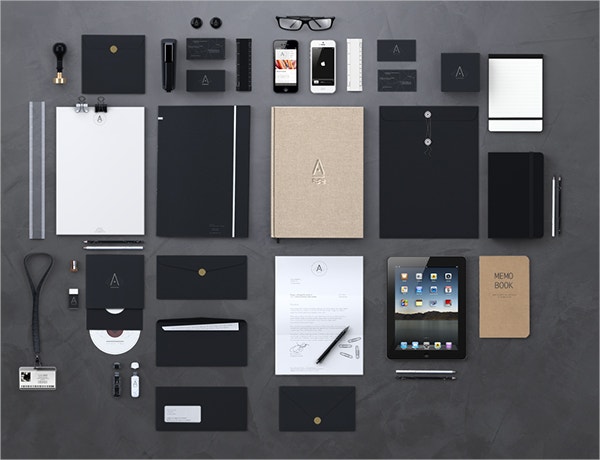 Samples of Branding Stationery Mock-Up
This branding stationery mock-up design is what you need if you want to impress your consumers with stylish and appealing designs. Simply insert your design, texture, or logo into this template.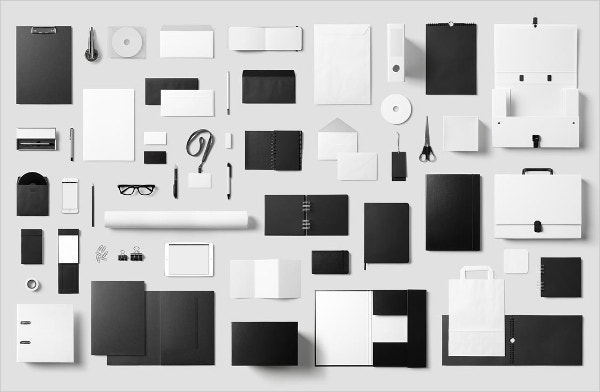 Samples of Modern Corporate Stationery Mock-Up Design
Designers can use this stationery mockup template to visually present their projects. This design will impress your clients with features such as 60 distinct items, 10 PSD files, and excellent pictures.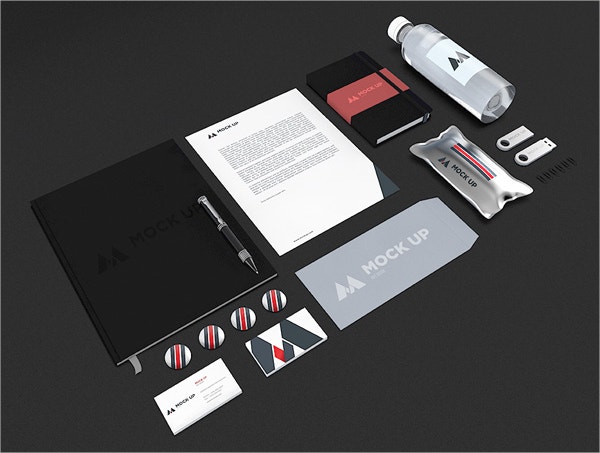 Samples of an Original Stationery Mock Up Design
The top seven types of stationery that every household requires are listed below.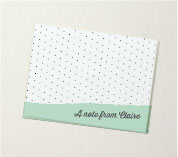 Sample of a folded note with words A note from Claire
These notes are both beautiful on the inside and outside. Folded note cards are the most popular personalized stationery, they are a great way to add a splash of color and personality to your correspondence.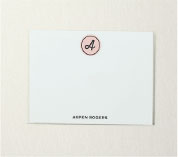 Sample of a personalized flat card with letter A on it
Flat notecards are a terrific option for those who like a minimalist look to your personalized stationery or those who prefer to get right to the point. Your hand-written note will be the star of the show if you add just a dash of charm.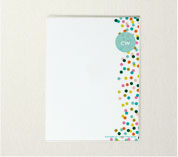 Sample of a blank memo pad with multi-colored dot design
One thing is clear about this piece of stationery: it's not stationary! Notepads like this one are handy to have about the home. To-do lists, grocery lists, and even love notes to loved ones can be jotted down on these handy little cards.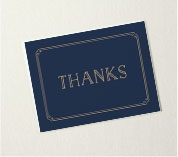 Sample of non-personalized stationery with the word Thanks on it
We all crave variety, which is why, in addition to personalized stationery, you may require plain note cards. These are excellent to keep on hand for emergency use by everyone in the family. These letters are flexible for any occasion with a simple "thank you" or single word monogram.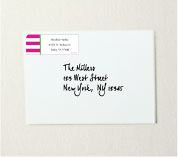 Sample of a personalized label stationery
Personalized labels come in a variety of shapes, all of which can perform many functions. The personalised address label saves time and assures legibility when writing your return address. Square and round labels have a lot of creativity and flair to them. Gift tags, envelope seals, book labels, lunch bags, school folders, and more may all be made with them!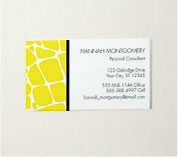 Sample of a yellow designed contact card
Contact cards are a fashionable and polished method to send along your information, whether you're setting up a play date, signing up to volunteer at school, running a home-based business, or exchanging book club information.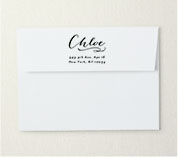 Sample of a Stamps And Embossers stationery with name on it
When it comes to your return address, personalized stamps and embossers are wonderful time savers. They are quick and simple to use, and they help keep your correspondence stylish! However, their adaptability does not end there. Stamp a roll of butcher paper to make beautiful gift wrap. Make a note of it. Make beautiful gift tags out of cardboard squares. The options are as boundless as your creativity!
Print goods like business cards and portfolios can be created using these free stationery templates innovative designs. It will be easier to present your brand design to customers in a visually appealing approach thanks to the distinct elements in each of these free stationery template.