4 Best Free Obituary Template Word Format
An obituary is a written notice that conveys the news of someone's death to the public. Along with the individual's birth and death dates, this announcement normally contains at least one photograph of the subject, as well as highlights of their achievements and even their personality. If there will be a public viewing or memorial ceremony, you may include that information in the obituary as well.
In the past, individuals published obituaries in newspapers as public statements to the public. Obituary notices are now available on digital news sites, which have digital pages dedicated to them. Alternatively, you may wish to have the obituary published via a funeral home or memorial website.
When you're writing an obituary for someone who meant a great deal to you, where should you begin your writing? When faced with a blank paper, it may be difficult to find the appropriate words to say.
Fortunately, the internet era provides you with easy access to high-quality materials right at your fingertips. One of the most straightforward solutions is to look for an obituary format to follow, which defines the most significant details to include in this memorial. Also, spend some time reading over other people's obituaries to obtain some additional ideas.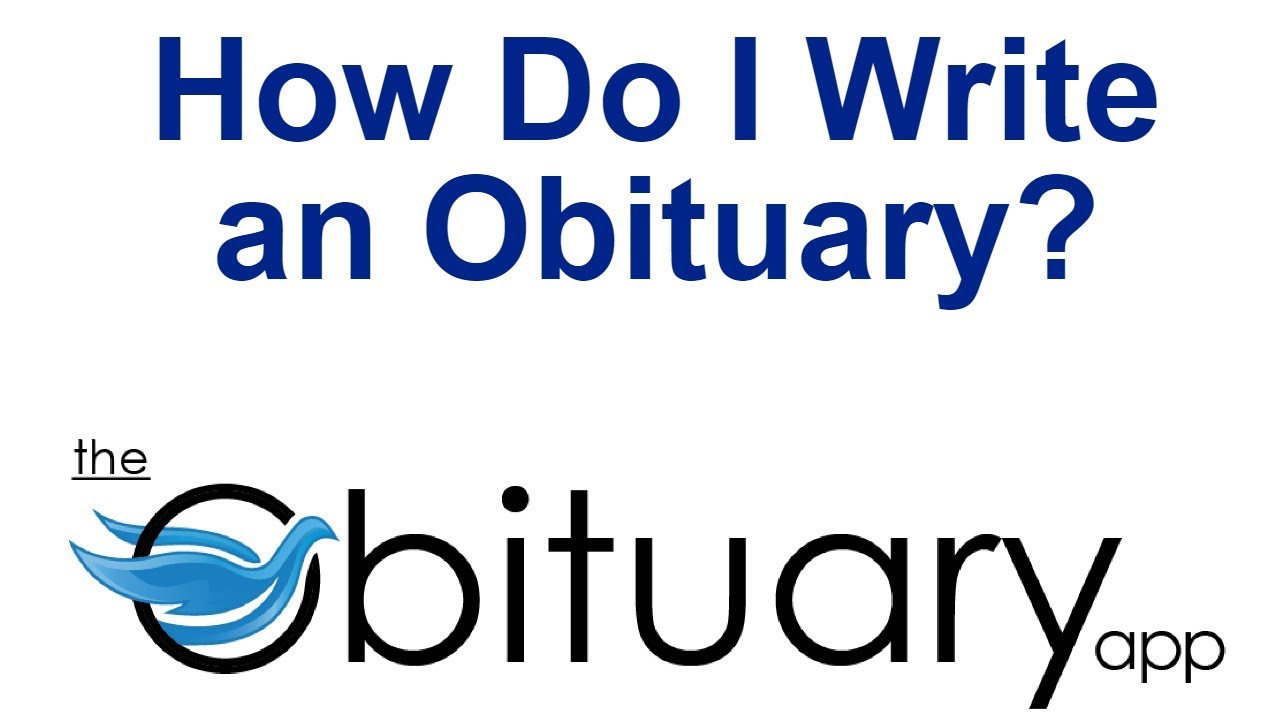 How do I Write an Obituary?
Similar to how you would use a template for resume design or to create a family chore plan, an obituary templateprovides you with a starting point from which you may work your way up. With the help of an obituary template, you can make a meaningful memorial to a deceased loved one by incorporating all of the relevant details about the person's life and passing.
Writing an obituary may be a lot like reading a Choose Your Own Adventure book in terms of the experience. You determine where the exact facts should be included in the write-up, and you add a dash of individuality and affection to the process. Here is a sample obituary template that you may use to include the most vital information that are required in every obituary:
Death Announcement:This announcement usually provides the location and date of the death. Some families prefer to include information on the circumstances surrounding the person's death in their obituary.
Life Events:What significant events in your life should you draw attention to? Include milestones such as graduation or marriage, as well as significant achievements in your job and interests.
Members of the family:What is the proper way to list survivors in an obituary? It is usual practice to arrange them in descending order of significance depending on their relationship. Parents and siblings are usually ranked behind their spouse and children in order of precedence.
Specifics of the event:Provide details about the memorial or funeral services, such as the timing and location, if you are inviting members of the public to attend.
Donation Information:It is usual practice to add information about fundraisers, memorial funds, and floral donations at the conclusion of an obituary.
Including photographs:Always include at least one photograph of the individual being described. Recent photographs, as well as family photographs or photographs from a person's previous years, are often used in an online profile picture.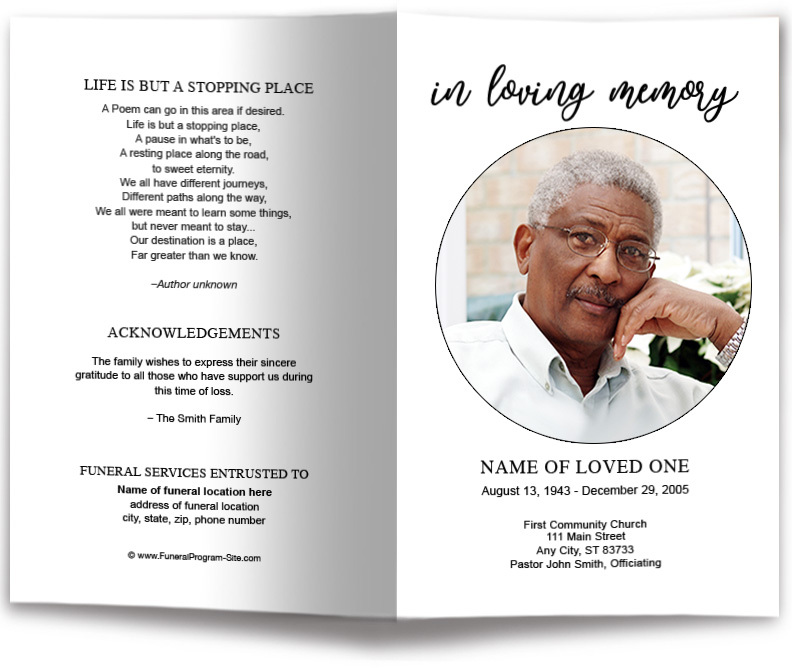 That's why we've put together a collection of free obituary templates, obituary examples and obituary samples to help you write an amazing obituary for your loved ones.
These free obituary templates are intended to be used as a starting point for you to fill in the spaces to make straightforward obituaries. You may wish to consult example obituary language to assist you in writing a more sophisticated eulogy. As well as gathering information on the dead, you will need to find out what happened to them.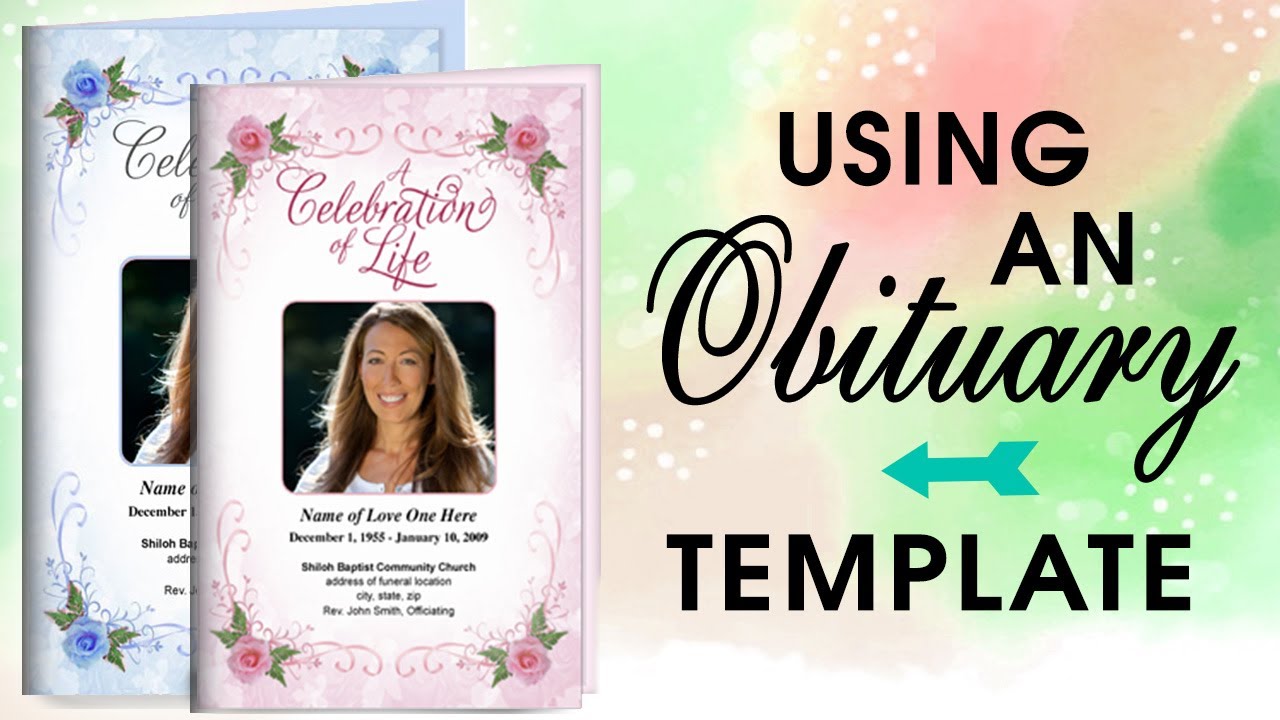 DIY Obituary - Using An Obituary Template - Obituary Program
Simple, fill-in-the-blank structures are used to create the templates, which are intended to be simple to use. You may save the templates and return to them later to complete them. To make use of the templates, follow these steps:
To access the template you want to use, choose it by clicking on its thumbnail picture.

When the template is shown on your computer, pick File-Save As from the menu bar.

Please name your obituary and store it in a handy spot on your computer's hard drive.

Place your cursor in the first available slot and begin typing the person's name there.

To fill out each blank area, place your cursor over it and type in the necessary information. Take care to remove the parenthesis and, if required, add the relevant punctuation.

When you're finished, click File-Save to save the document to your computer.

Proofread your saved text to confirm that any spelling and punctuation errors have been corrected.

Make any required modifications, and then select File-Save again if you need to save your work after making more changes.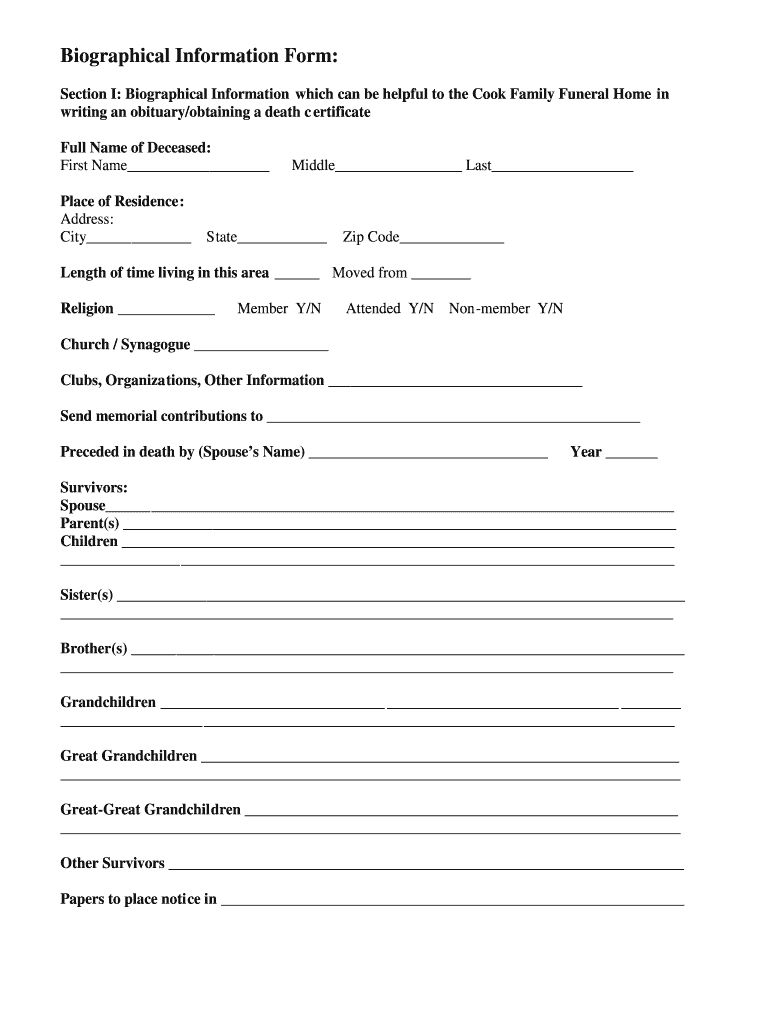 Fill in the Blank Obituary Template Pdf. Fill Out, Securely Sign, Print or Email Your Fill in the Blank Obituary Template Form Instantly with SignNow.
There are four different templates available. Two are straightforward, including just the most basic details on the dead. Two additionally provide you the option of listing achievements as well as interests or hobbies.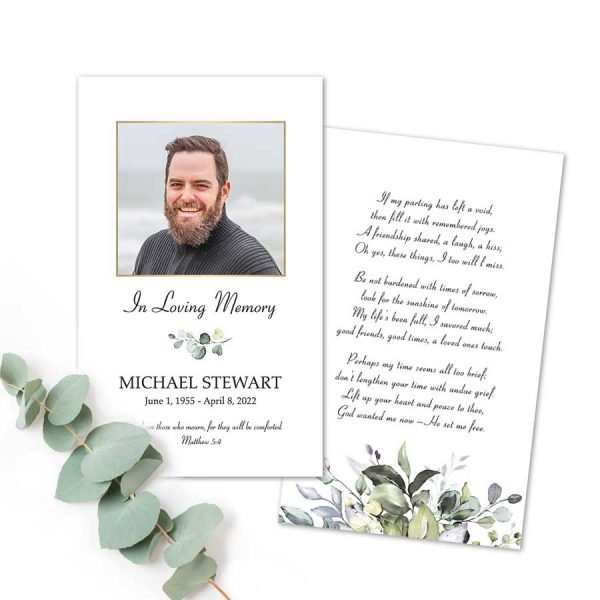 Free Printable Obituary Templates. There are four templates. Two are quite simple, including the most basic information about the deceased
This template is simple and may be used to receive memorial contributions. The following information is required by the template:
Name of the deceased

Age

Date of death

Location of death (city, state)

Names of surviving immediate family

Location of funeral services

Date and time of funeral services

Organization to receive memorial donations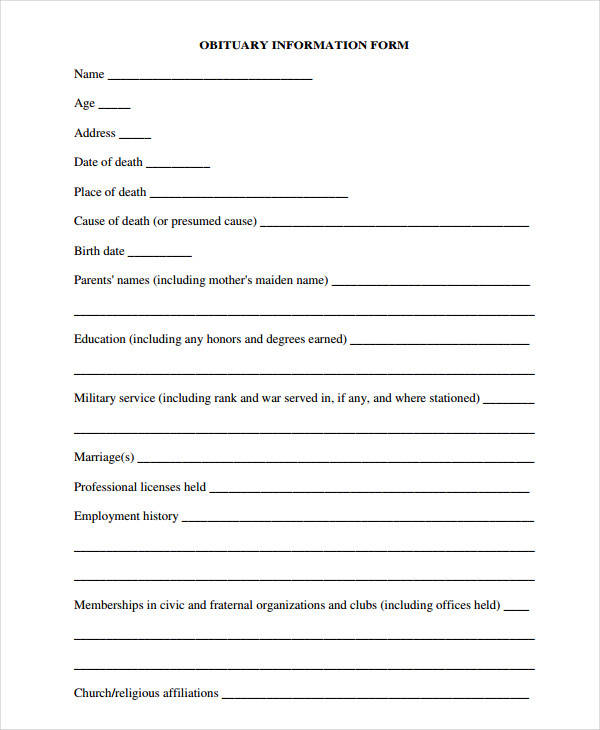 Basic Fill in the Blank Obituary Template · Name · Age · Address · Date of death · Place of death (city, state) · Cause of death
If you'd like to include a little more family information, you can use this short obituary template. If no memorial donations are being requested, this template can be used instead. The following information is required:
Name of the deceased

Age

Date of death

Location of death (city, state)

Names of a surviving immediate family

Names of a deceased immediate family

Location of funeral services

Date and time of funeral services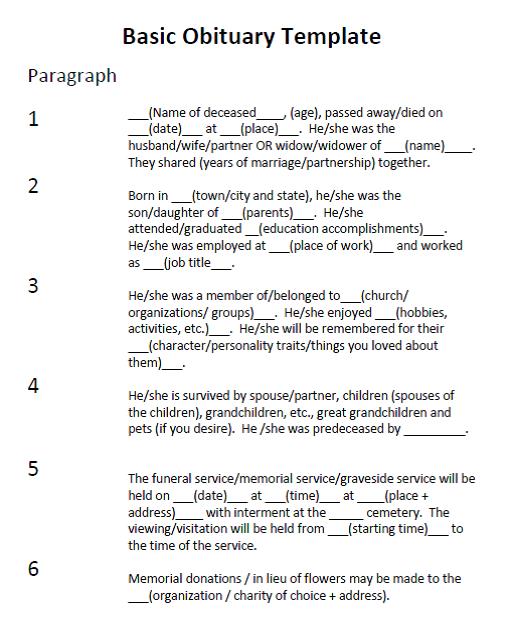 A short obituary should include the important dates in someone's life and basic information on the predeceased and surviving members of the family.
This obituary template has a lengthier format. It is appropriate for someone who is married and has children. It also includes some biographical details about the dead person. You will need the following information to complete this template:
Age

Date of death

Location of death (city, state)

Place of birth

Date of birth

Parents' names

Names of high school and/or colleges

Spouse's names

Names of children

Job

Hobbies

Organization memberships

The immediate family still living

Immediate family who have passed

Location of funeral services

Date and time of funeral services

Organization for memorial donations
There is no mention of marriage or children in this template. Rather, it enables you to make a list of the deceased's living relatives as well as those who died before him. The same information as in the Married Biography Templateis required.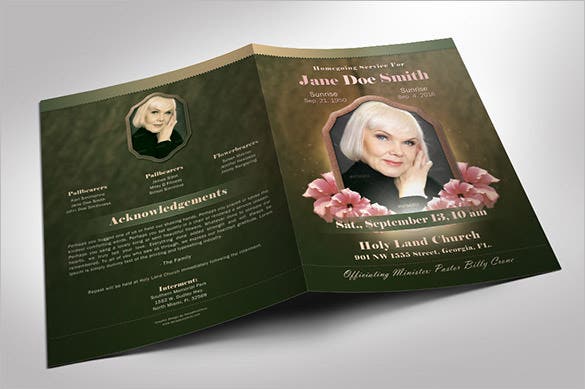 The best way you can reach out to your loved ones at the time of sorrow caused by someone's death is by penning down an obituary.
If these templates don't quite match your requirements, you may fill them out and then add or delete the information as needed using a word processing or text editing tool on your computer, or Google Docs. To make changes to the obituary, follow these steps:
Complete the obituary in the manner outlined above.

Create a new document in your word processing or text editing application.

Select the finished PDF template by clicking on it.

Copy the highlighted text from the finished obituary (usually by right-clicking on the selected text and choosing "Copy," or by using CTRL+C on your computer.)

Paste the text into the new blank text editing document (you can generally accomplish this by right-clicking and pasting or pressing CTRL+V on your keyboard).

Make the necessary adjustments to the document.

Save your new obituary to your computer.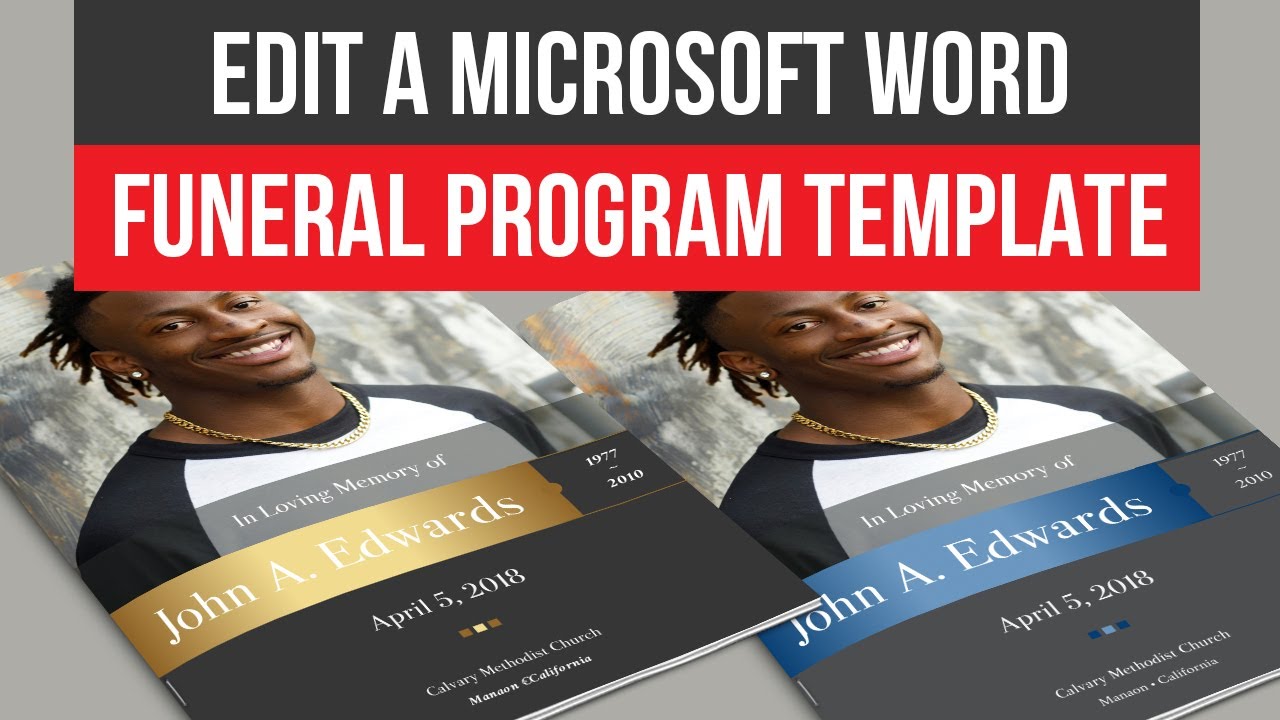 How to Edit Microsoft Word Funeral Program - Edit Text, Colors & Replace Image | Godserv Designs
Share:
Twitter

|
Facebook

|
Linkedin