Create Your Own Free Fax Cover Sheet Templates For Small Businesses In Simple Steps
A fax cover sheet is a page that is sent to your recipient before your real fax message and is used to identify the sender, the intended recipient, the topic, and perhaps a few words describing the attached documents' content.
Fax cover sheets may be used for a variety of reasons, including safeguarding the content of the fax message and providing additional information about the intended receiver.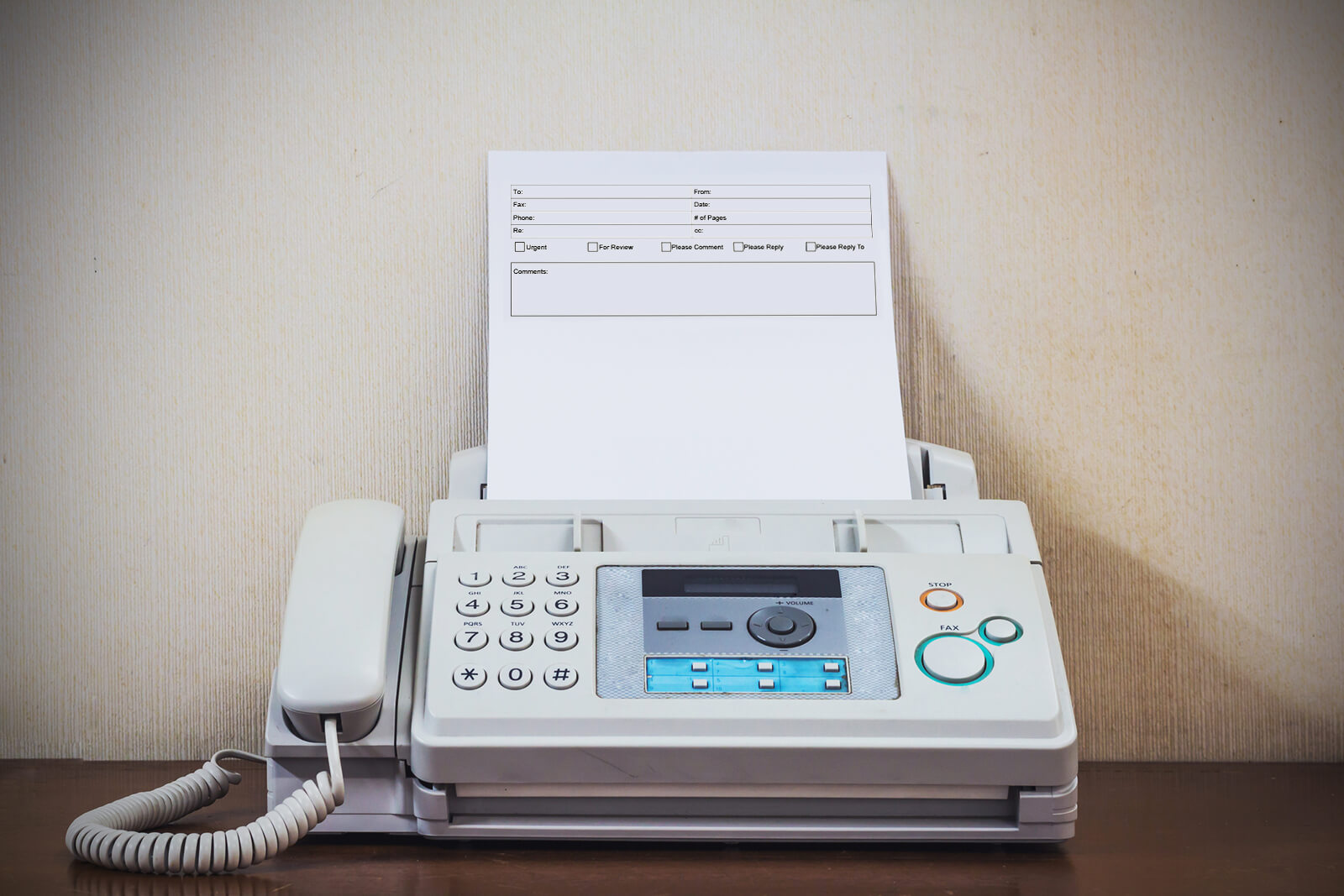 A fax cover sheet is a page that is sent to your recipient before your real fax message and is used to identify the sender, the intended recipient, the topic, and perhaps a few words describing the attached documents' content.
It's always a good idea, and in most instances, a must, to use a fax cover sheet. Fax cover sheets assist in preventing any misunderstandings about who owns the fax and how many pages are included.
Filling up a fax cover sheet with the precise number of pages being sent eliminates any doubt about whether all of the pages were properly received. When the receiver gets the fax, they may count the pages to ensure they received all of the pages that were intended.
When counting fax pages, the fax cover sheet is always included, so be sure to include it. If the fax receiver is out of the office and does not pick up the fax, the basic information on the fax cover sheet will ensure that it is sent to the correct person.
Many individuals may label the fax as urgent or request that you respond to the fax, which will be noted on the cover page. You'll always have a professional cover page if you use an online fax provider. Before sending a fax, there's no need to write out a cover page by hand (or worry about paper getting stuck together or jammed in a fax machine).
A fax cover sheet usually includes basic contact information such as the recipient, sender, topic, number of pages, business name (address is optional), phone number, and a check box to indicate if the fax is urgent or requires a response. If you need to add a message or a special remark, you may do so below the contact information.
Many businesses have their own fax cover sheets with their names and logos are already written on the page, thanks to template-based fax cover sheets. Many businesses now include a link to their website on their fax cover page.
With the advancement of the internet, more individuals are becoming used to sending documents through email and are progressively abandoning certain older modes of communication, such as telegraph and fax.
As a result, many of you may be unaware of critical issues that need your attention. Consider the fax machine. Do you understand what a fax cover sheet is and how to make one on your own?
When you absolutely need to transfer an essential paper document, you may locate a template thanks to the ease of the internet. However, since most of the templates obtained from the internet are in PDF format, another issue arises: how to fill up the cover page. Don't be concerned. All of your problems will be resolved in this article.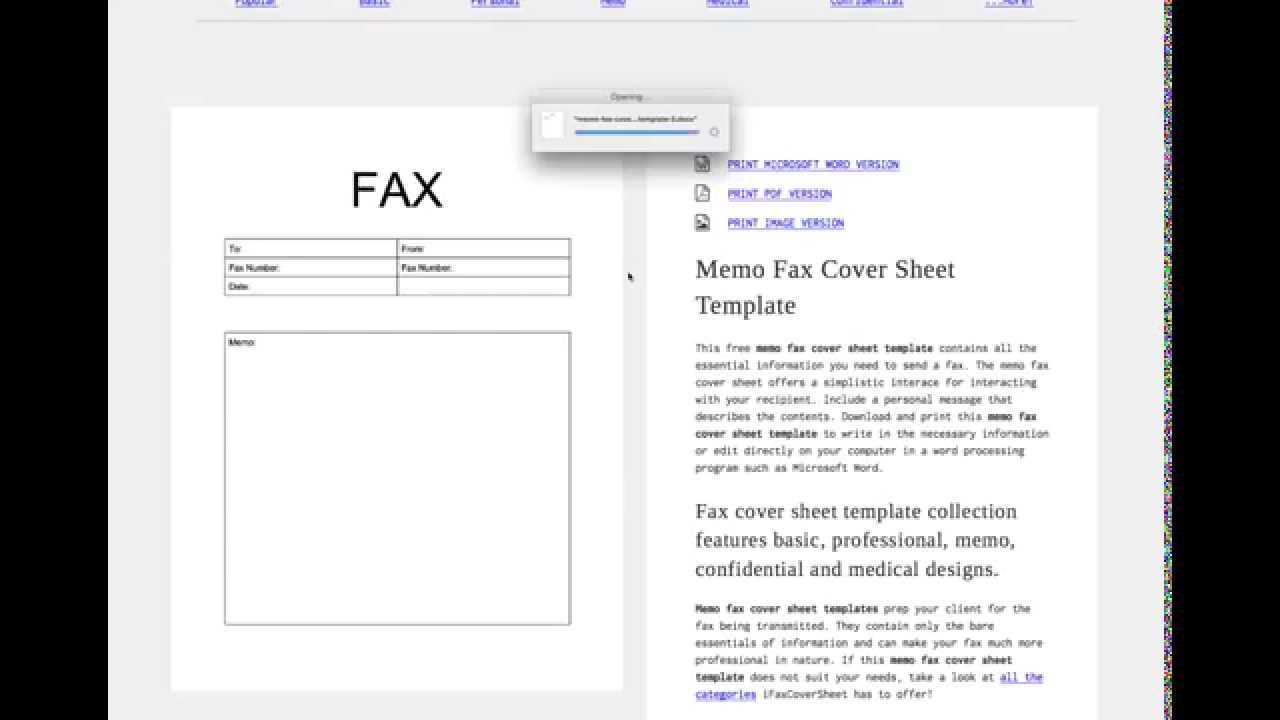 Customize Fax Cover Sheet Template Tutorial
There are many different varieties of fax covers to suit a variety of needs, and they may be used for a variety of events. For example, the confidential cover sheet may be used to send confidential communications, while the professional cover sheet can be used to send professional documents.
Most of the time, though, we just need a simple template to transmit some common papers. Rather than spending time looking for and downloading a simple fax template online, you may decide to make your own.
Microsoft Word is the only tool you'll need. To build a Word fax cover sheet, just start with a new Word document, enter the text box, and then add some blank spaces to fill in the information shown above.
Step 1. Open Microsoft Word, create a new blank document, and type large font text into it.
Step 2. Find the "Text Box" option under the "Insert" tab, click it, and choose "Simple Text Box" from the drop-down menu.
Step 3: Arrange two text boxes so that they are symmetrical and appropriate. Then, in the box, type in the required elements and highlight them.
Step 4: Fill in the blanks on this cover page. You may now attach this cover page to fax and send it to others.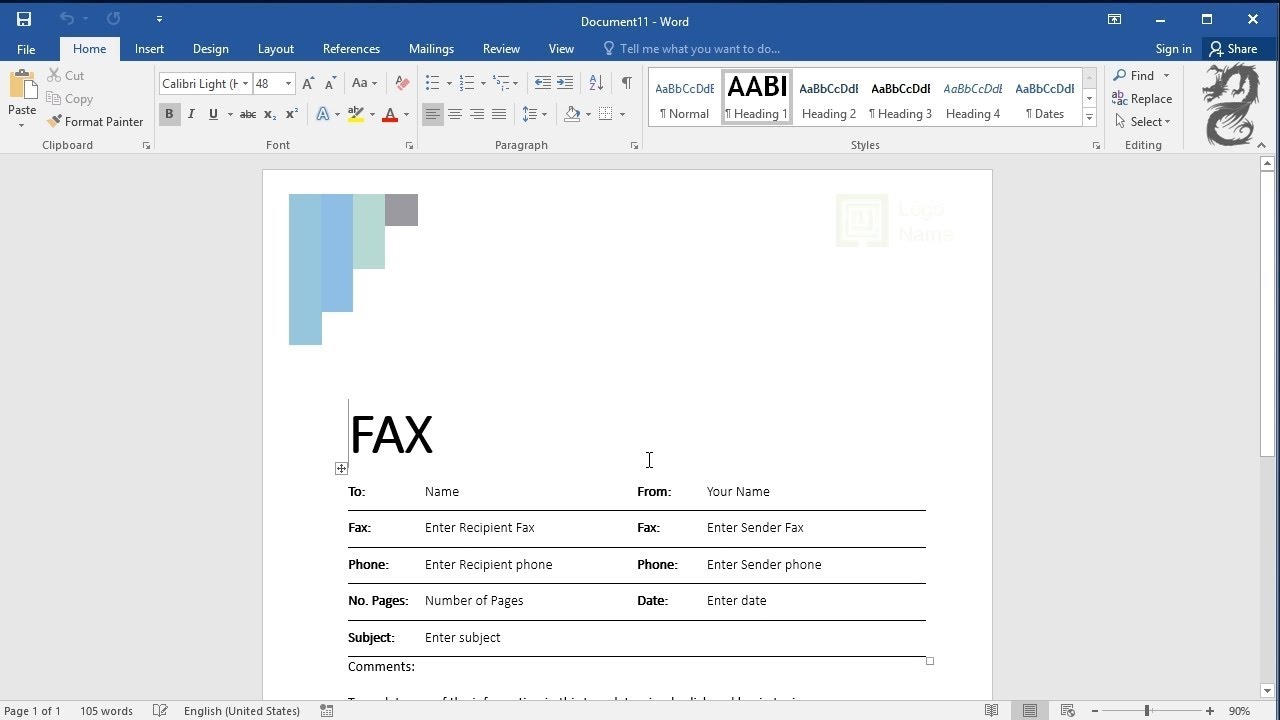 How to Create a Fax in Word
We've gathered several premium Microsoft Word fax cover sheet templatesfrom Elements and GraphicRiver to give you an idea of what's available. These may be used for fax cover sheets as well as other business items like letterheads and stationery:
When you use the Word Letterhead with Pop Art template to make a fax cover page, your fax will stand out in a sea of faxes. This template is most suited for the creative and artistic sectors, but it may be used in any field.
Make it your own by customizing this completely customizable template. With your own visual identity and information, you can easily modify anything from the color scheme to the fonts and content.
This A4-sized template is also compatible with Adobe Photoshop and Adobe Illustrator, in addition to Word.
This basic letterhead template for Word may be used as a fax cover for a more professional appearance. Microsoft Word, Adobe Photoshop, and Adobe Illustrator may all be used to modify this template. It's A4-sized, print-ready, and includes a designer's instruction and help file.
Your fax cover doesn't have to be dull if you use the Branding Letterhead Word Template to create it. It comes with four color choices and files for Adobe Photoshop, Illustrator, and Microsoft Word editing.
Add your own logo and make changes to the shapes, icons, fonts, and other elements. This template is printed on A4 paper, which is the standard worldwide paper size.
Use the Aberdeen Corporate Identity Pack for everything for a consistent, coherent appearance, including:
Invoices.

Envelopes.

Business cards.

Fax covers.

Other stationery.
This template bundle includes completely customizable components. As a result, your company brand will be consistent across all of your communication materials.
It's easy to see why this template collection is so popular on GraphicRiver. It has a simple style and design that may be readily customized for any industrial or business use.
This template makes it simple to produce a professional-looking fax cover page. Microsoft Word, Adobe Illustrator, and PhotoShop may all be used to modify it.
Fax is one of the most important aspects of any company. It is a fundamental need for any business, from small to big. The Fax Cover Sheet Template is essential for every company in the same way that faxing is.
It does not imply that fax cover sheets are solely required in conventional businesses. In reality, in online fax systems, a fax cover sheet is essential. In layman's terms, a fax cover sheet serves as the cover of a massage or the envelope of a massage.
A Template for the Fax Cover Sheet It became simpler to identify where the message was sent and to whom the message was delivered thanks to the fax cover sheet.
It is of little consequence that no one can transmit a message without a fax cover sheet. With the fax cover page, it has become a more official and real massage. This is the sole reason why every company needs a fax cover sheet template. If you want to learn more about this topic, you should read the whole article.
The primary purpose of a fax cover sheet is to identify the document's sender and recipient. It contains full sender and receiver information so that the recipient knows where the fax came from and how to contact it.
The fax cover page is optional, however, it contains the sender's basic contact information. If the fax is not received by the intended recipient, the "Recipient" warning on the cover page ensures that the document reaches the intended recipient.
Furthermore, if the fax receiver knows the sender's name, the fax will be sent quicker. The majority of businesses use template-based fax cover sheets that already have their names and logos printed on them.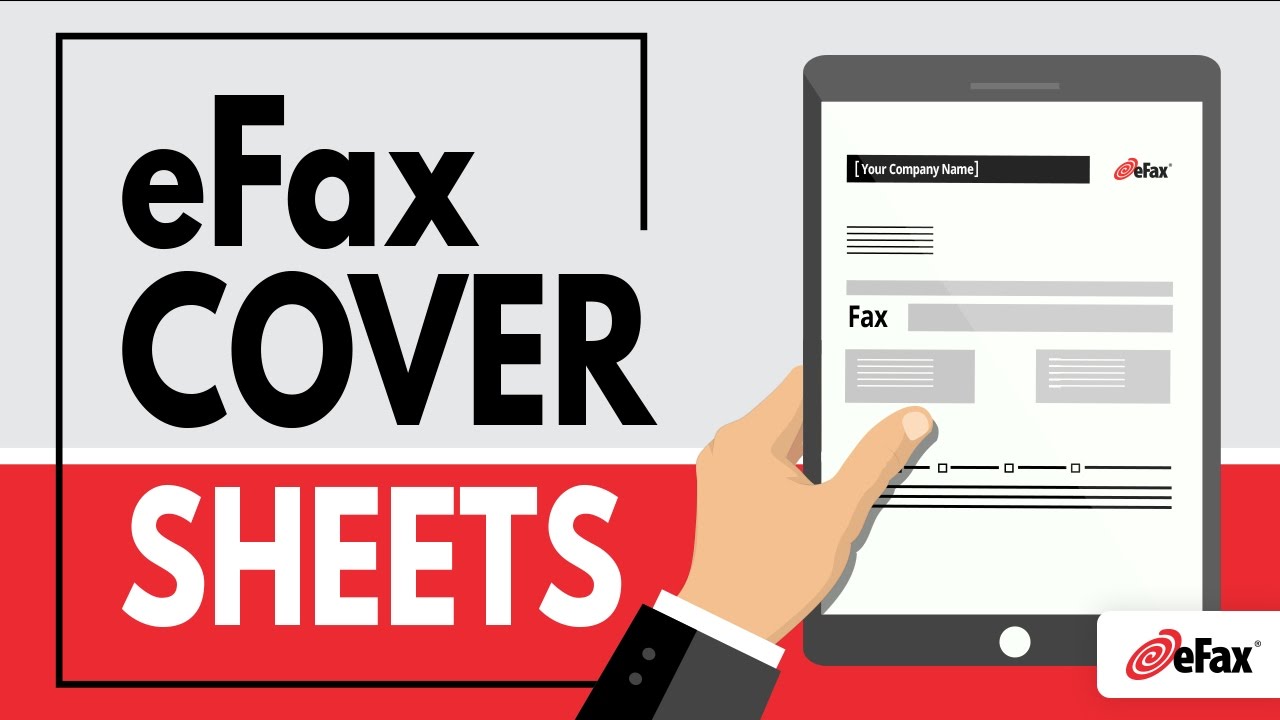 Fax Cover Sheets & Templates for Sending a Fax Online
Various businesses have various fax cover sheet designs based on their company's profile, including logos and signatures on the fax cover sheet. It also includes the company's important information.
Furthermore, when the receiver does not read all of the messages correctly the first time, the fax cover sheet is helpful in determining where the message originated. Consider a business with a limit of 20 workers. Then it becomes more difficult to distinguish the essential fax message, while when the vital message consists of a cover sheet, it is extremely simple.
There's one more item to consider: the fax cover sheet includes the sender's information as well as his or her personal contact information.
It should also provide the number of pages or the total number of pages so that people who read the pages may determine whether or not they have read all of them.
Another advantage of stating the number of pages is that if any page is missing due to a problem, the number of pages may be determined instantly. In conventional fax services, this is a fairly frequent problem.
The sole reason that online fax services are always superior to conventional fax services is because of this. The online fax service is always more dependable than conventional fax machines, which are large and inconvenient.
Some businesses use this style for their fax cover sheet, which also contains the company's website address. This is how they promote their business and services. There is no specific format for designing fax cover sheets.
There is just one requirement: it must contain all of the sender's and receiver's contact information. In order for the message to be correctly read. Free fax cover sheets are essential for corporations or small firms that are just getting started.
The days of waiting impatiently by a screaming fax machine while a spool of paper covered the space surrounding it are long gone. The primary advantage of these paper-electronic hybrids is that they leave a paper trail for record-keeping purposes.
You may construct the fax cover sheet using the same software you used to type the information you're going to send to someone. You can now easily modify templates in Microsoft Word on the fly and use them as fax cover sheet templates.
The following is a step-by-step guide on creating fax cover sheets and templates in Word
To begin, open Microsoft Word. To create a new file, go to the File tab and choose New.

The fax button should be double-clicked. Scroll through the fax templates and double-click one that you think would work for your own. The templates open on a new word window screen after a few moments.

On the fax form, place the cursor on the first text box, which may be a business name. Fill in your name and then the required information.

Use the tab key to add more information to the Fax Cover Sheet Template, such as your return fax number, email address, or fax date.

Select the page layout option to send a customized message to the fax machine. On the screen, press the watermark button.

To add this to the fax template, choose the draft option. Change the fax's default text by selecting it and typing over it.

If the template says "For," highlight it and write "To" over it, if desired. Save as by going to the File tab and clicking the Save As button.

Then type a name in the file name field, such as Fax template. Finally, click the Save button.
Share:
Twitter

|
Facebook

|
Linkedin